You might think you need to have some kind of "gift" or "special inclination" to be able to learn how to draw, paint or sculpt, and that only a few can become true artists.
So if you ever wanted to try making your own art pieces, this thought might have discouraged you from actually expressing yourself through art.
The truth is you don't need to be born an artist to learn how to create art, and you don't have to worry that it is too late to start learning now.
Learning from an early age has its benefits like you might have more time to invest in this passion when you are a kid or a teenager, but it's never too late to start.
Well, if you never tried making art but have been considering this for a while now, you could try our free introductory class.
Or if you tried learning on your own, but you are not such a splendid self-learner, and it feels overwhelming to assimilate everything by yourself, having an instructor to explain the basics step by step will make it easier.
The introductory session will help you get a feel about how you learn in an art class setting, if having an instructor is comfortable for you, and if you would like to have consistency in your learning. From the very basics, you can hone your skills to an advanced level.
Having an instructor who knows how to break down the steps for you will make the process of learning less complicated. It will keep you motivated to continue accumulating knowledge and experience with making art. It will also help you get better by incorporating the instructor's feedback on every piece you make at Martin Fine Art Classes.
Be consistent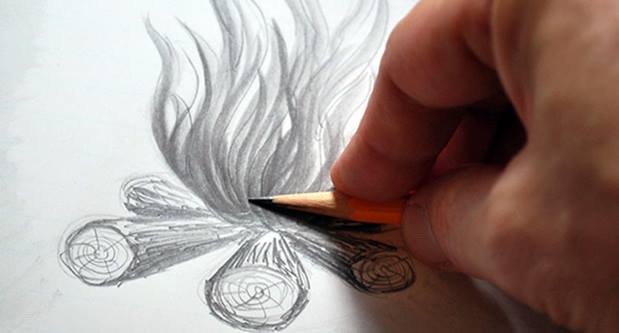 The more you draw and sculpt, the more you will improve your creative skills and learn how to look at things from an artistic perspective.
So try to make a habit out of it by practicing a little every day. It sounds easy, that's true, but it might feel more challenging than you expect, at least in the beginning.
Setting some goals like drawing something for 15 minutes each day can have a significant impact. You'll surprise yourself by wanting to draw for more time than that once you start to put the pen on paper.
There will also be days when you will have a hard time sticking to this activity, so please be aware that is okay too. Please don't be too harsh on yourself; it's essential to have fun while learning.
If you usually have a hard time being consistent and sticking to your goals, you can try monthly tuition with our instructors. That will help you organize your time and keep you motivated to attend your fine art classes.
Feed your inspiration
As a beginner, it might feel challenging to draw from your feelings and imagination, especially when you have not mastered the basics. But don't worry, every artist, no matter the skill level, feels the need for visual stimulation to get inspired.
Looking for inspiration is part of the creative process. Don't be afraid to search for it in various places. You can try everything that feels right for you.
For example, you can look through art books or magazines. If something is intriguing for you or an idea comes up, put a tag there.
You can also try to sketch and doodle from real life. Take your sketchbook with you and play with shapes and composition.
Another helpful tip is to save the images that you like. Reproducing artworks or using references for your pieces is not less creative or less relevant for the learning process. So if you use apps like Instagram or Pinterest for inspiration, try saving some references for later.
Experiment
Find what best suits you by trying different mediums of expression.
At Martin Fine Art Classes, you can experiment with charcoal, oil, pastel, and watercolor, and after learning the basics, you can further experiment with different techniques.
We teach painting techniques used in various art movements such as Renaissance, Classicism, and Impressionism.
In time, you will be able to explore and develop your own style. With us, you will have support in exploring the different ways in which you can create art pieces and you will have fun while doing so.
Depending on your age category, we have art classes for everyone:
Taking art classes from the safety of your own house is also an option you can choose. Feel free to contact us anytime about the virtual fine art classes that our instructors teach with passion, dedication, and professionalism.