Students entering Martin Fine Art Classes are placed on a program based on their prior experience with drawing and painting as well as on their personal goals.
Our students are also assisted in the completion of school assignments and in developing a portfolio for college submission.
From the descriptions below, parents and students can get an idea of what the program entails.
The actual number of weeks for any student to complete the program may vary. For the beginner with little or no experience in drawing, the program will include the steps listed beneath.
Learning to See Like An Artist
Fundamental line drawing. Learning to sketch and see relationships in size, placement, and shape in order to correct the drawing.
Applying light and dark values to drawings to create the illusion of three dimensions.

Attention to details

-

 our students will learn how to observe the smallest details of the painted objects, animals, or landscapes, details that they might not have seen otherwise.

During this stage, our teen students will complete various art projects and work primarily with still life, landscape, and animals.
Concentration on Values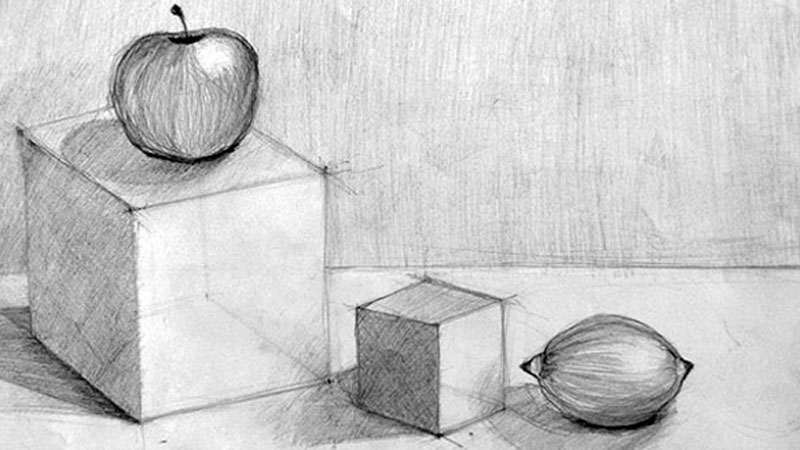 Working primarily from still life, students will learn and master the key principles for creating three dimensions on a two-dimensional surface.
We explain and illustrate to our students how to translate the forms and volumes of the visual world into flat pieces of value.
Building on prior knowledge developed during the first six weeks, students will work with vine charcoal on charcoal paper to apply the key concepts of three general values.
We assist and guide each one of our students to develop the entire range of values in a drawing.
Beginning Oil Painting
During this class, our students will learn the basics of oil painting.
We explain what materials they need and teach them how to handle oil paint and brushes.
The next step is to become familiar with and learn to care for materials.
We illustrate how to apply skills gained in drawing and values courses to oil painting.
Our students will learn how to mix and add colors while maintaining dimensions and proportions.
Oil Painting in Color
Students are taught to master the absolute essential skills needed to mix and apply any color while maintaining value and form.
Students will learn how to apply oil paint to canvas and what techniques to use.
We focus on the basics - color, value, composition, edges.
Students paint a wide array of subject matter applying all the previously learned skills.
We assist and guide each one of our students to find and develop their unique styles.
Duplicating the Masters in Oil Painting
Duplicating the greatest artists' paintings is one of the most effective ways to learn their techniques. Major art movements we study:
Renaissance
Classicism
Realism
Expressionism
Impressionism
Post-Impressionism
Advanced Drawing, other Mediums, and Genres
Students draw advanced subject matter from plaster casts in order to strengthen drawing and values.
Students explore the use of other art mediums such as advanced pastel, graphic pens, colored pencils.
Students explore illustration and other types of two-dimensional art styles.
Students learn and assimilate various art techniques used by prominent artists.
Students will apply these techniques and methods to various mediums such as oil, pastel, and watercolor.
Fine Art Classes for Teens from San Diego's North County
At Martin Fine Art Classes, we are specialized in teaching the basics elements and various beginner and advanced techniques to teens who love to draw and paint.
Our new studio is located in Encinitas where we offer fine art classes for teens from San Diego's North County area. We provide a one-on-one instruction approach to each of our students to help them raise their abilities and become great artists.
If you need more information about our classes for teens, please contact us by phone or online and schedule a free introductory class for your teenage kid.
Our Student's Testimonials