"It is the core belief of Martin Fine Art Classes that anyone can learn to draw and paint skillfully, given the right teaching and tools.
This credence is what drives the instructional approach for both children and adults and makes Martin Fine Art Classes unique in comparison to other North County art schools or drop-in arts and crafts programs.
Martin Fine Art Classes uses the approach that has been in existence for hundreds of years, the old masters' approach."
Albert Martin, Owner & Lead Instructor
Our Core Philosophy
The "atelier" approach is made unique in that the concepts and skills are broken down in easy to understand terms so that students focus on mastering a skill or idea before moving on to another. Each skill and/or concept builds upon the other and is taught in a sequence such that the students do not feel overwhelmed and frustrated, wanting to give up because they are not talented. Once a student learns the basics, the frustration and struggle will be replaced by confidence and a world of enjoyment.
Our staff members are practicing artists and are passionate about making drawing and painting available to everyone, children as well as adults, no matter what skill level they possess. Our work behind-the-scenes is focused on designing classes that teach the old masters' approach in a relaxed environment. We strive to:
teach the fundamentals that allow students to develop into very fine artists
develop the skills of looking at things and drawing in terms of proportions
instruct students how to render things with three-dimensions by shading
expand to the fundamentals of oil painting
show students how to use the brushes, how to clean the materials, how to mix the paint, how to mix colors
teach how to use color in a way that paintings will look realistic
continue on more difficult subject matters
Our Vision
The vision of Martin Fine Art Classes is that students of all ages will be able to freely create high-quality works of art to enrich their lives and the lives of those around them, develop a deeper appreciation for the natural world and aesthetics, as well as influence career choices and opportunities.
We encourage in students the skill of drawing with confidence by observing the object matter and understanding how to render in drawing its size, placement, and proportion. After mastering the basics, students will experiment with drawing in charcoal, oil painting, and watercolor.
1990 - 2010
Albert Martin trains students in private individual painting lessons
January 2011
Laura and Albert Martin open Martin Fine Art Classes
2011 - 2015
The Fine Art school grows from 1 to over 1000 students over time
2011-2015
Students earn awards in local art shows
April 2015
Location moves to Encinitas, South Rancho Santa Fe
2015
Best In Class Award for high school students at the Del Mar Art Show
2016
2 teenage students receive the Best in Class award at the Del Mar Art Show 3 child artists receive awards at the Carlsbad Oceanside Art League Art Show
Learning to See Like An Artist
Fundamental line drawing. Learning to sketch and see relationships in size, placement, and shape in order to correct the drawing.
Applying light and dark values to drawings to create the illusion of three dimensions.

Attention to details

-

our students will learn how to observe the smallest details of the painted objects, animals, or landscapes, details that they might not have seen otherwise.

During this stage, our teen students will complete various art projects and work primarily with still life, landscape, and animals.
Concentration on Values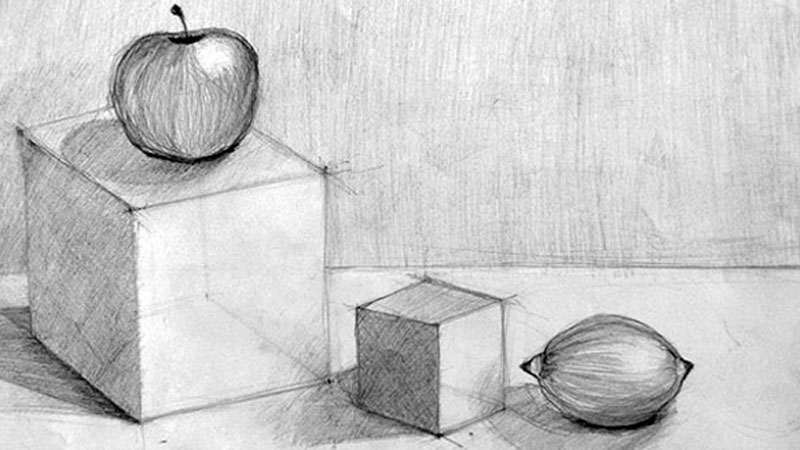 Working primarily from still life, students will learn and master the key principles for creating three dimensions on a two-dimensional surface.
We explain and illustrate to our students how to translate the forms and volumes of the visual world into flat pieces of value.
Building on prior knowledge developed during the first six weeks, students will work with vine charcoal on charcoal paper to apply the key concepts of three general values.
We assist and guide each one of our students to develop the entire range of values in a drawing.
Young Masters Program for Kids of All Ages
Children in any program work at their own pace, according to their own ability level, through individualized instruction that focuses on each students' unique abilities and interests. Therefore, each student receives a personalized approach to learning drawing and painting skills, while building perseverance, the capacity to focus, and pride, satisfaction, and confidence in their work.
Depending on dexterity, students will work with still-life, landscape, animals, and will duplicate recognized works of art.
The Martin Fine Art Classes Young Masters Program aligns with the California State Standards for Visual Arts.
Why Choose Martin Fine Art Classes?
What is unique about Martin Fine Art Classes is that we will take anybody and teach them the essential skills necessary to be able to draw and paint.
Through practice, any student improves. However, the initial knowledge of being able to realize how to go about doing a drawing and painting is essential. Also, students need to be able to see in a certain way.
We are giving students one on one instruction in the essential areas, as opposed to coming in and starting off wherever they may be and just receiving tips on how to make their drawing and painting better. We teach all ages, starting from 4 to 90-year-old.
The fundamentals are the same for everybody. We show the 4-year-olds how to see shapes, how to compare shapes, how to develop, build a drawing, and not copy it. We guide the older children, teens, and adults in the same approach. They learn how to sketch, how to look at things in terms of height and width. After that, we teach them various strategies for correcting the drawings.
Martin Fine Art Classes welcomes students that live in the following communities:
Featured in Magazines, Art Shows and Galleries