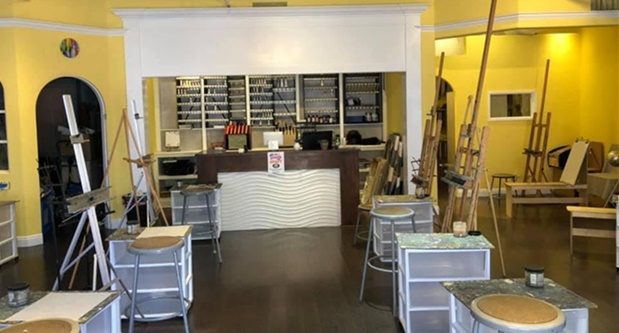 Here at Martin Fine Art Classes, we offered virtual art camps to keep our students safe from the dangers of the pandemic, but now we are back to our studio in Encinitas. You can find the schedule of our classes and camps on our website. We are a renowned local Art School in Encinitas, established in 1990. We have been serving our community and teaching students from age 4 to 90 how to become fine artists for 30 years now.
Especially teenagers and adults love our one-on-one instruction approach and guidance. It helps each student to be aware of their unique talents and skills that help them excel and become a more confident and creative artist. We break down each skill into an easy-to-understand approach. The students can master one skill before they move on to another. We have a relaxed, fun, and friendly environment that encourages our students to build confidence in their abilities and become amazing artists.
Art Galleries and Shows Featuring Our Skilled Artists
Our students' work is published in magazines and their paintings get featured in all the local art shows and galleries. We have students featured, for example, in:
San Diego Magazine
San Diego County fair at the Del Mar Fairgrounds
Carlsbad Oceanside Art League
San Diego Art Guild
California Art Club
Painting and Sculpting Camps for All Ages and Skill Levels
Beginner Oil Painting Classes & Supplies
At the beginners' class, we provide everything our students need, from the basics to all the supplies they need to get started. We welcome anyone at any age: kids, teens, and adults. From our experience, teens learn how to do oil paintings in as little as 6 weeks; adults could take up to 4 weeks.
Paint Like The Best - Duplicating Paintings From Our Master Artists
In these classes, we recreate paintings from the classics to each of the great art movements. We copy artists like Van Gogh, Rembrandt, Monet, Renoir, Pissarro, Cezanne, Degas, just to name a few. By copying the prominent artists, we learn the techniques and the tricks they used. This way the students can learn a variety of painting styles and techniques.
What people love the most in our classes?
Any student can start and continue their learning at the level they are: beginner or advanced. We teach from the elementary skills to the advanced techniques that have been used for hundreds of years!
Each student gets the advantage of one-on-one instruction approach.
In our classes, everyone can raise their abilities to become a great artist.
We welcome everyone from the communities of the Northern area of San Diego County:
Encinitas
Solana Beach
Del Mar
San Marcos
Rancho Santa Fe 
Carlsbad
Escondido
Vista
Carmel Valley
Here at Martin Fine Art Classes, we believe that everyone can develop the abilities to become a fine artist.
Henry Ward Beecher said: "Every artist dips his brush in his own soul, and paints his own nature into his pictures."