Making art can provide relaxation and help us tap into our feelings and emotions. Many of us enjoy creating art as a hobby and polishing our art skills individually or in groups.
Our art classes can meet the needs of those who have this kind of hobby or passion. However, we are also prepared to support and teach young art enthusiasts who think of pursuing art as a career and aspire to make a living out of a passion.
If your children are among those who would like to try to build a career in animation, we will guide them from the very basics.
Mastering the basics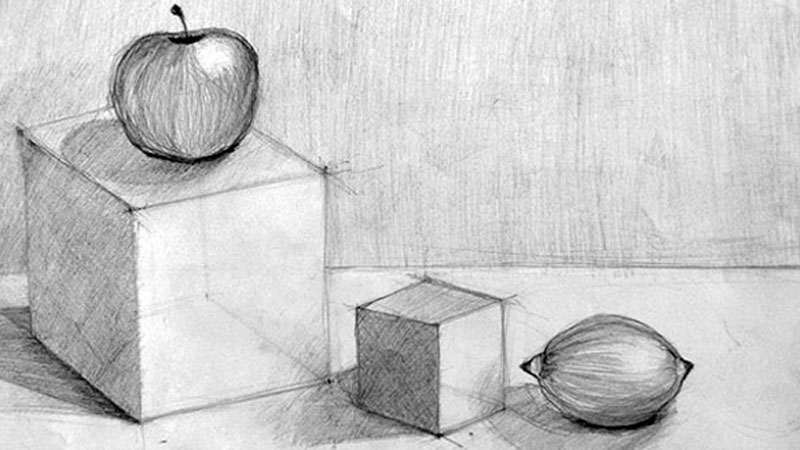 As an aspiring animator, one needs to learn more than just drawing. Animation is about movement, so good observational skills are necessary for learning how to make your drawings come to life.
At Martin Fine Art Classes, we teach students how to look at things and to observe the world around them.
Students can start to learn from basics such as line drawing and understanding values and go through the fundamental principles of creating three-dimensional images.
However, our teaching approach is personalized to each individual, so our students' skill level and learning needs are prioritized when deciding where to start.
Our instructors, who are practicing artists, work with students of all ages in order for them to acquire the following skills:
the ability to express ideas through drawings
the ability to pay great attention to details
appreciation of aesthetics
a sense of color
appreciation of proportions
a sense of composition
Since becoming an animator requires a considerable amount of knowledge, time, and effort, we highlight the importance of consistency and motivation in the process of learning.
Our instructors will take each student step by step through the basic concepts of drawing to prevent them from feeling overwhelmed and losing confidence.
We strive to preserve and nourish one's love for art, motivation, self-confidence and encourage students to trust the process of gradually but steadily improving their artistic skills.
Various career pathways for animators
If you are a young one wanting to have a future in the animation industry, you might not have an idea yet about what kind of animation you want to make.
And that is okay; everyone needs time to explore, experience, and figure out what they would like best.
However, it is good to know there are various possibilities. For example, depending on the technique used to animate and bring characters to life, there are three primary types of animation: traditional animation (hand-drawn frames), stop-motion animation, and computer animation (digitally animated).
Then one can get hired in the animation industry as a:
2D animator
3D animator
Character animator
Background artist
Clean-up artist
Digital ink and paint artist
Storyboard artist
Layout artist
Of course, there are other pathways to take, including the possibility of being a freelance animator.
How can artistic skills help aspiring animators?
Figuring out what pathway you would like to pursue can help decide what you need to focus on improving.
For example, you might have heard that animators don't need to know how to draw.
In reality, the skills you might need to cultivate depend on what kind of animator you want to become.
For those who want to become 2D animators, learning how to draw will be essential; meanwhile, drawing skills are not as vital for 3D animators.
What knowing how to draw well can do for 3D animators is help them improve their animation by creating cleaner silhouettes and better character posings.
Art classes can help aspiring 3D animators better understand anatomy and weight for creating more believable movements in their animations.
Having experience in drawing can also come in handy when working with the composition of the frames. From what angles the viewer sees the subject, where to place the characters within the frame, and how to use the empty spaces appealingly are all things that can improve the 3D animation, and you can learn that in our drawing classes.
It's never too late to start learning animation
Even though it's advantageous to start learning the basics of drawing and animation from a young age, we want to remind you about one of our core beliefs: anyone can learn these skills from any age and skill level.
As we mentioned many times at Martin Fine Art Classes, making art is not about one's talent, so don't think of yourself as lacking or not suited for art.
If you wish to come to our classes and improve your knowledge and skill on making art and even explore the possibilities of making animation, we are here for you.
You can experience for yourself what our fine art classes are about by scheduling a free introductory lesson.